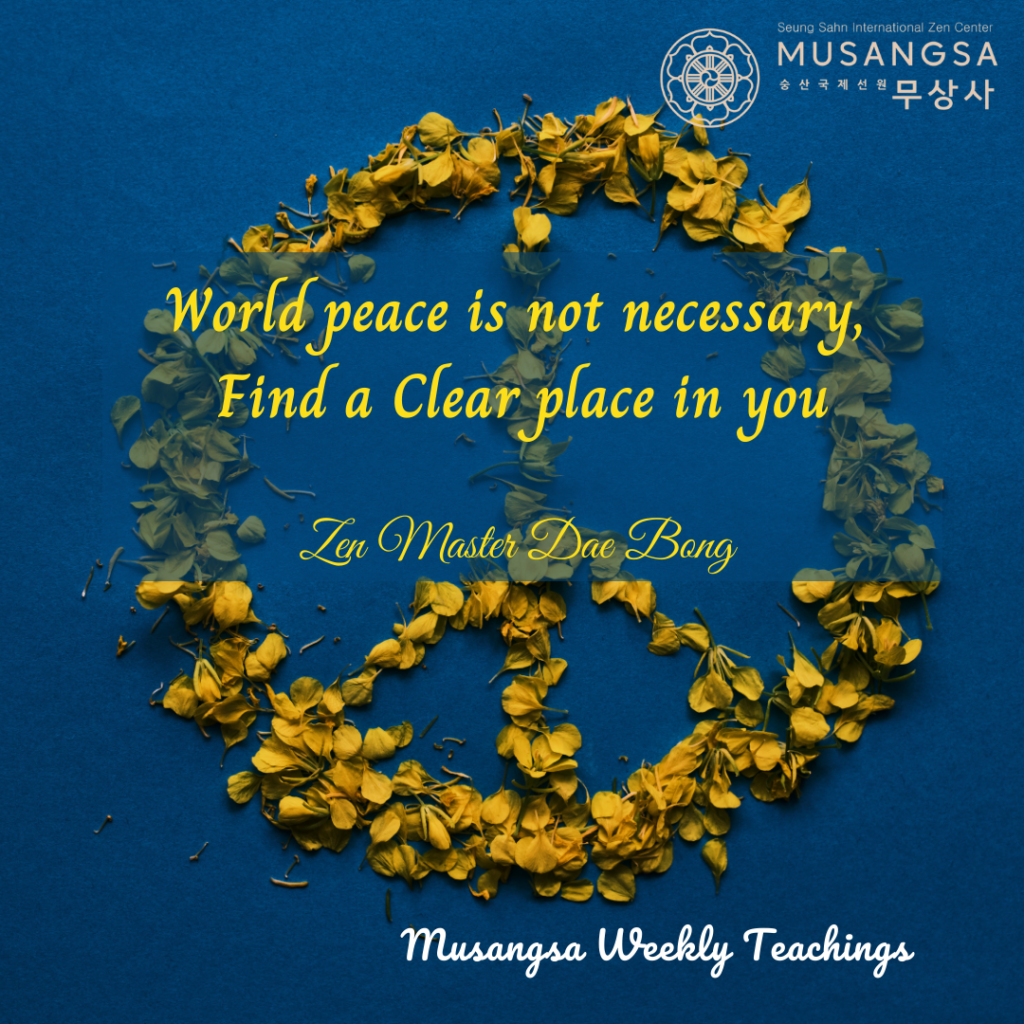 World peace is not necessary, Find a Clear place in you
by Zen Master Dae Bong
With practice, we can even get to the point where, even if everything around you is falling apart and terrible, you can find a Clear place inside. You know Zen Master Seung Sahn always, always, always talked about "Help others! Help others!" and "World peace! World peace!"
He devoted his body, mind, blood, sweat and effort, everything to that. Yet one day when just a few of us were together he said "World peace is not possible". I was shocked. We'd been hearing "World Peace" for 30 years!
Then he said "World peace is not necessary". And I got it. Even the world is peaceful but we are not peaceful inside of ourselves, it won't help us. Even if the whole world is a mess, if we can find the true place inside, it's OK.
That's the point of Buddhism.